Haunted County Durham - Paranormal Events Durham
Spirit Seekers for paranormal events in haunted County Durham.
See below to book our upcoming County Durham Ghost hunts.
Scroll down for events or select your area.
Vane Tempest Hall (Durham)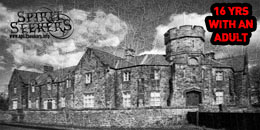 Maynards Row, Gilesgate, Durham, Co Durham DH1 1QF
View Map
10pm - 3am SOLD OUT
0 places left


Saturday 22/06/2019
£31 per person

Built 1865 as Militia Barracks. Later used as an isolation hospital for smallpox victims & storage for dead bodies before becoming a focal point for social activities. Unusual blasts of cold air & foul smells to sounds of dragging, slamming doors, murmuring & whispered voices are associated with sightings of a lady in white & a militia soldier disfigured from a training accident walking the grounds
Ship Isis (Sunderland)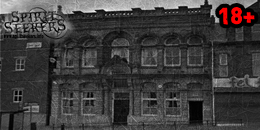 26 Silksworth Row, Sunderland, Tyne and Wear SR1 3QJ
View Map
10pm - 3am
2 places left


Friday 05/07/2019
£32 per person

Mary Ann Cotton shes dead and shes rotten. Within the walls of this 19th century inn its believed that the remains of 2 murdered children still lay, Victims of Britains first serial killer, Mary Ann Cotton. Its also considered by many to be Sunderlands most haunted inn with numerous accounts of singing, crying and screaming being heard echoing from empty rooms where sightings of a young girl and a Victorian woman have left people stunned
Staincliffe Hotel (Hartlepool)
The Cliff, Seaton Carew, Hartlepool, County Durham, TS25 1AB
View Map
10pm - 3am
11 places left


Saturday 10/08/2019
£27 per person

Built in 1869 as a private house with its own chapel. Also used as a convalescent home and a temporary hospital during the First World War. It's said to be haunted by a butler that follows people from room to room and physically moves beds. Singing is often heard along with sightings of what is believed to be a former entertainer. In contrast there have been creepy visions of whats described as a caped figure and sounds of painful crying here.
Ryton Masonic Hall (Gateshead)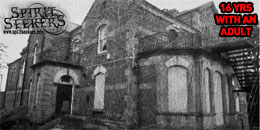 Blackhouse Lane, Ryton , Tyne and Wear NE40 3AE
View Map
10pm - 3am
15 places left


Saturday 17/08/2019
£37 per person

A large manor house dating back to the 1860's. It's been home to a railway engineer, a wealthy solicitor and a vicar before being used for Masonic rituals. Throughout the many rooms a female voice has been heard along with strange dragging sounds, whispering, tapping, and whistling. Chairs have been seen moving on their own and doors slamming. Dark shadows and a ghostly childlike figure has also been seen.
North East Aircraft Museum (Sunderland)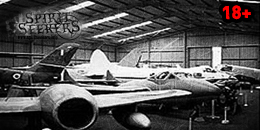 Old Washington Road, Sunderland, SR5 3HZ
View Map
10pm - 3am
17 places left


Saturday 12/10/2019
£34 per person

Featured on TVs Most haunted. First used as an airfield in 1916 & went on to play an key role in the defeat of the German army. Paranormal attachment here is rife. Stones are thrown & dark shadows seen in all of the large hangers. wartime music is heard & a sergeant who met an tragic, untimely death is frequently seen & heard.
Durham City Ghost Walk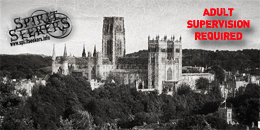 Durham Crown Court, Old Elvet, Durham, county durham DH1 3HW
View Map
8pm - 9pm
10 places left


Saturday 02/11/2019
£6 per person

Durham ghost walk includes a history going back to 687AD. It incorporates Durhams Cathedral, Castle, prisons and its most haunted inns. Explore tales of ghostly monks and notorious criminals with creepy stories of tunnels, executions and skeletons. AS THIS IS NOT A REGULAR EVENT, STORIES WILL BE SCRIPT READ
Vane Tempest Hall (Durham)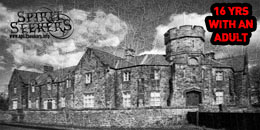 Maynards Row, Gilesgate, Durham, Co Durham DH1 1QF
View Map
10pm - 3am
10 places left


Saturday 02/11/2019
£31 per person

Built 1865 as Militia Barracks. Later used as an isolation hospital for smallpox victims & storage for dead bodies before becoming a focal point for social activities. Unusual blasts of cold air & foul smells to sounds of dragging, slamming doors, murmuring & whispered voices are associated with sightings of a lady in white & a militia soldier disfigured from a training accident walking the grounds
Ship Isis (Sunderland)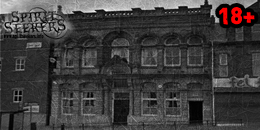 26 Silksworth Row, Sunderland, Tyne and Wear SR1 3QJ
View Map
10pm - 3am
12 places left


Friday 06/12/2019
£32 per person

Mary Ann Cotton shes dead and shes rotten. Within the walls of this 19th century inn its believed that the remains of 2 murdered children still lay, Victims of Britains first serial killer, Mary Ann Cotton. Its also considered by many to be Sunderlands most haunted inn with numerous accounts of singing, crying and screaming being heard echoing from empty rooms where sightings of a young girl and a Victorian woman have left people stunned