Haunted County Durham - Paranormal Events Durham
Spirit Seekers for paranormal events in haunted County Durham.
See below to book our upcoming County Durham Ghost hunts.
Scroll down for events or select your area.
North East Aircraft Museum (Sunderland)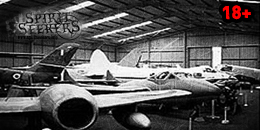 Old Washington Road, Sunderland, SR5 3HZ
View Map
10pm - 3am
6 places left


Saturday 09/09/2017
£33 per person

Featured on TVs Most haunted. First used as an airfield in 1916 & went on to play an key role in the defeat of the German army. Paranormal attachment here is rife. Stones are thrown & dark shadows seen in all of the large hangers. wartime music is heard & a sergeant who met a tragic, untimely death is frequently seen & heard.
Brougham Hall (Penrith)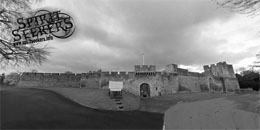 Brougham Hall, Penrith , Cumbria, CA10 2DE
View Map
10pm - 3am
25 places left


Saturday 16/09/2017
£41 per person

Featured on TVs Most Haunted. With parts dating back to the 1200s & a cursed human skull found within the walls these buildings have stories to tell. On land that seen England's last bloody battle, known for regular royal visitors & used by Winston Churchill as a secret weapons research centre. Ghostly crying, screaming & laughter are heard here with running footsteps & even growling. People have been shoved & hit by something. Stones are thrown, lights turn off & furniture moves. Figures are often seen moving together & others walking in corridors.
Jimmy Allens (Durham)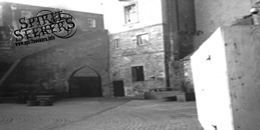 20 Elvet Bridge, Durham , County Durham, DH1 3AA
View Map
7pm - 12pm
20 places left


Sunday 24/09/2017
£33 per person

This 3 story building below Elvet Bridge is a former house of correction with what were dungeons & a mortuary created in 1632. Horrific conditions of the prison cells were regarded as the country's worst & many inmates never left alive. The most famous was a piper named Jimmy Allen. It's believed his eerie pipe music can still be heard here some nights. People have also heard a whispery female voice & seen shadowy figures. Some have felt as though they've been scratched, pushed or even punched by unseen hands.
Solway Aviation Museum (Carlisle)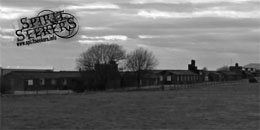 Aviation House, Carlisle Airport, Crosby on Eden, Carlisle, cumbria, CA6 4NW
View Map
10pm - 3am
30 places left


Saturday 14/10/2017
£46 per person

A vast selection of World War II aircraft training buildings that now contain a large collection of old planes and artefacts. It sits on a runway which has seen numerous fatal accidents that may contribute to the haunted happenings here. People often feel sick and as though they are being watched, drained, touched and pushed by something. Frequent apparitions are also seen in the form of black figures and an airman that walks the corridors.
Ancient Unicorn Inn (Barnard Castle)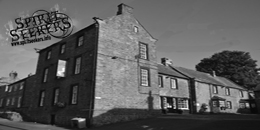 The Street, Bowes, Barnard Castle, County Durham, DL12 9HL
View Map
9pm - 2am
19 places left


Friday 20/10/2017
£31 per person

Dating back to the 1500s this hotel once accommodated for the likes of Charles Dickens and inspired his writings. The building itself is home to its own sad but true life tale involving the untimely death of 2 young lovers. It is their spirits that have been seen, heard and felt to this day along with sightings of a young boy down in the cellar, a Victorian woman and a man wearing a bowler hat
Ship Isis (Sunderland)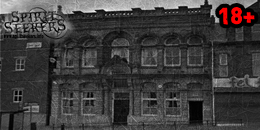 26 Silksworth Row, Sunderland, Tyne and Wear SR1 3QJ
View Map
10pm - 3am
14 places left


Friday 27/10/2017
£31 per person

Mary Ann Cotton shes dead and shes rotten. Within the walls of this 19th century inn its believed that the remains of 2 murdered children still lay, Victims of Britains first serial killer, Mary Ann Cotton. Its also considered by many to be Sunderlands most haunted inn with numerous accounts of singing, crying and screaming being heard echoing from empty rooms where sightings of a young girl and a Victorian woman have left people stunned
Wheatsheaf Hotel (Boldon)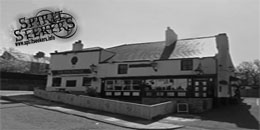 5 St Nicholas Road, West Boldon, Tyne & Wear NE36 OQR
View Map
8pm - 1am
5 places left


Sunday 29/10/2017
£29 per person

Featured on TVs A Haunting & Voted 1 of Britain's most haunted pubs, this early 1800s Inn & former brothel left the village in shock after paranormal happenings led to the discovery of a young girl's brutally murdered body buried in the walls. No fewer than 37 lost souls including 1 evil spirit are known to inhabit here, causing activity such as chairs flying, banging, screaming & even human possession.
Croxdale Old School (Durham)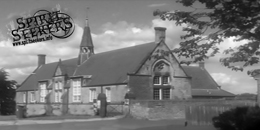 13 Rogerson Terrace, Croxdale Durham , county durham, DH6 5HJ
View Map
10pm - 3am
20 places left


Saturday 04/11/2017
£27 per person

Built in 1878 to help educate the children of the local miners. From happy memories to tragic loss and untimely death the building has seen a lot. Things in here are sometimes found out of place and people have often heard what sounds like children playing and running in every area of the building. A lot of the activity seems quite mischievous but figures have also been seen moving from one room to another with voices, shouting and slamming doors being heard.
Hippodrome (Bishop Auckland)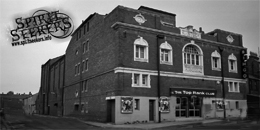 1 Railway St, Bishop Auckland, county durham, DL14 7LR
View Map
10pm - 3am
20 places left


Saturday 11/11/2017
£41 per person

A former theatre created in 1909. Also used as a picture house and bingo hall for many years. There have been a lot of unusual occurrences in this building from electrical items turning themselves off to old seats flipping up and down. Whispering voices are heard in here with running footsteps and loud banging as if things are being moved. What looks like a young boy has been seen, a woman walking through the building and a dark figure so frightening that it has brought people to tears.
Royalty Theatre (Sunderland)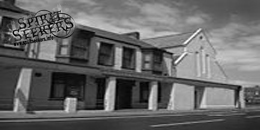 25 The Royalty, Sunderland, Tyne And Wear SR2 7PP
View Map
10pm - 3am
26 places left


Saturday 18/11/2017
£46 per person

Built as a church during the late 1800s and extended using a selection of old houses making it a maze of rehearsal & theatre rooms. It was once used as a soldiers hospital during the war and today it has been plagued by sounds of moaning and whistling, slamming doors and things being moved with no one else in the building.
Laser Quest Building (Carlisle)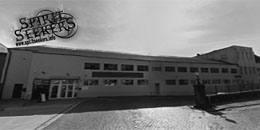 Victoria Viaduct, Carlisle , cumbria, CA3 8AN
View Map
10pm - 3am
20 places left


Saturday 25/11/2017
£41 per person

The remnant of an 1868 prison built on land with a history of torturous punishment. People were shackled, flogged, and executed with bodies being buried on site. Some say that they have seen strange, hazy figures in here and what appears to be a cavalier looking gentleman. A man wearing black has also been seen and even what looks like a guard dog. The building has been described as a hotbed of activity and strange noises have left people not wanting to stay here alone.
Hartlepool Town Hall Theatre (Hartlepool)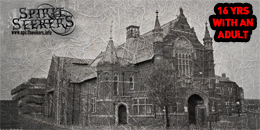 Raby Road, Hartlepool, county durham, TS24 8AH
View Map
10pm - 3am
30 places left


Friday 08/12/2017
£41 per person

Built 1897 and has been host to many activities over the years from important meetings to trade fairs and dances. Also once partly used as a school and commandeered by soldiers during the war. People often feel afraid and that they are not alone here. Indeed, sounds of movement, knocking and footsteps can be heard coming from dark, empty, rooms. Odd lights are seen and doors moving on their own. A young female voice is often heard calling out and the voice of a man though to be a technician who once worked here.
Chester-le-Street Community Centre (Chester-le-Street)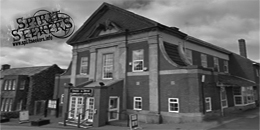 Newcastle Road, Chester-le-Street, county durham, DH3 3TS
View Map
10pm - 3am
20 places left


Saturday 09/12/2017
£31 per person

A miners institute created in 1929, later used as a community centre after the local pit closed. All sorts of unusual occurrences have happened here. For example, items being left in rooms and later found elsewhere, Paint found in the shape of children's hand prints, sudden cold spots and radios spontaneously turning on. Odd noises are heard from whispers to a man's full conversation, heavy footsteps and very loud, creepy sounds of a crying baby.