Haunted Teesside - Paranormal Events Teesside
Spirit Seekers for paranormal events in haunted Teesside.
See below to book our upcoming Teesside Ghost hunts.
Scroll down for events or select your area.
Croxdale Old School (Durham)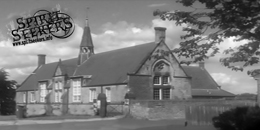 13 Rogerson Terrace, Croxdale Durham , county durham, DH6 5HJ
View Map
10pm - 3am
20 places left


Friday 13/07/2018
£29 per person

Created in 1878 to help educate the local miner's children. It's been the setting of happy memories, tragic loss and untimely death. Today there is believed to be a mischievous entity in this building with objects being found out of place for no apparent reason. In every room people often hear what sounds like children running around and playing. Strange figures are seen moving from one room to another with sounds of talking, shouting and slamming doors.
Yarm Fellowship Hall (Yarm)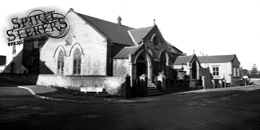 Yarm Fellowship Building, West Street, Yarm, Cleveland, TS15 9BT
View Map
10pm - 3am
14 places left


Saturday 18/08/2018
£33 per person

A Primitive Methodist Chapel built in 1822 & extended in 1897 to create a Baptist Methodist chapel. Voices have been heard coming from the upstairs bedroom. An unsettling presence has been felt on many occasion with a shadowy figures that stares through inner windows night. Sounds of moaning & images of children that hide away in the darkness.