Haunted Teesside - Paranormal Events Teesside
Spirit Seekers for paranormal events in haunted Teesside.
See below to book our upcoming Teesside Ghost hunts.
Scroll down for events or select your area.
Cleveland Ironstone Mining Museum (Saltburn))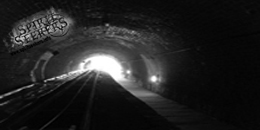 Mill Lane, Deepdale , Skinningrove, Cleveland TS13 4AP
View Map
9pm - 2am SOLD OUT
0 places left


Saturday 28/04/2018
£39 per person

Underground tunnels created in 1847. Many lives both young and old were lost here as minors struggled in the most horrendous working conditions. Today its said that children's disembodied voices can be heard in the darkness amongst knocking, whistling, shuffling feet and even horses. Full body apparitions of people have also been seen many times walking from one end of the tunnels to the other.
Yarm Fellowship Hall (Yarm)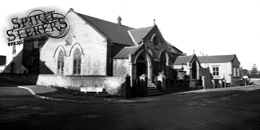 Yarm Fellowship Building, West Street, Yarm, Cleveland, TS15 9BT
View Map
10pm - 3am
14 places left


Saturday 18/08/2018
£33 per person

A Primitive Methodist Chapel built in 1822 & extended in 1897 to create a Baptist Methodist chapel. Voices have been heard coming from the upstairs bedroom. An unsettling presence has been felt on many occasion with a shadowy figures that stares through inner windows night. Sounds of moaning & images of children that hide away in the darkness.
Studio (Hartlepool)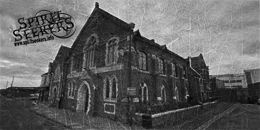 Tower St, Hartlepool , county durham TS24 7HQ
View Map
10pm - 3am
20 places left


Friday 14/09/2018
£26 per person

A former church dating back to 1890 that some believe is now home to a dark entity. In here people have ran after seeing flashes of light. They have also had their hands touched, their hair pulled and even been kicked by something. Doors and chairs have been seen to move on their own. The spirit of a young girl has been seen and a female voice has been heard along with sounds of breathing and growling.