Haunted Tyne & Wear - Paranormal Events Tyne & Wear
Spirit Seekers for haunted events throughout Tyne & Wear.
See below to book our upcoming Tyne & Wear paranormal events.
Scroll down for events or select your area.
Jimmy Allens (Durham)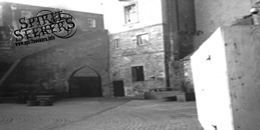 20 Elvet Bridge, Durham , County Durham, DH1 3AA
View Map
7pm - 12pm
20 places left


Sunday 24/09/2017
£33 per person

This 3 story building below Elvet Bridge is a former house of correction with what were dungeons & a mortuary created in 1632. Horrific conditions of the prison cells were regarded as the country's worst & many inmates never left alive. The most famous was a piper named Jimmy Allen. It's believed his eerie pipe music can still be heard here some nights. People have also heard a whispery female voice & seen shadowy figures. Some have felt as though they've been scratched, pushed or even punched by unseen hands.
Solway Aviation Museum (Carlisle)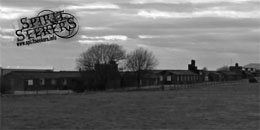 Aviation House, Carlisle Airport, Crosby on Eden, Carlisle, cumbria, CA6 4NW
View Map
10pm - 3am
30 places left


Saturday 14/10/2017
£46 per person

A vast selection of World War II aircraft training buildings that now contain a large collection of old planes and artefacts. It sits on a runway which has seen numerous fatal accidents that may contribute to the haunted happenings here. People often feel sick and as though they are being watched, drained, touched and pushed by something. Frequent apparitions are also seen in the form of black figures and an airman that walks the corridors.
Jedburgh Prison Castle Museum (Jedburgh)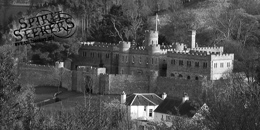 Castle Gate, Jedburgh, Roxburghshire TD8 6AS
View Map
10pm - 3am
16 places left


Saturday 28/10/2017
£60 per person

Featured on TVs Most haunted. A former 1820s prison built on the site of the 12th century castle and the town gallows. Jedborough justice was the name given to the brutal executions and torture techniques used here. As a museum sounds of screaming, crying and phantom pipe music has been heard throughout. Thick fog creeps across the floor with strange lights and sightings of a tall man. The cell doors slam and lock by themselves and objects have been thrown at anyone whom has dared to enter. Anyone fancy a lock in?
Croxdale Old School (Durham)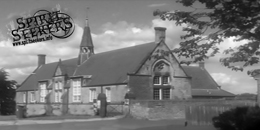 13 Rogerson Terrace, Croxdale Durham , county durham, DH6 5HJ
View Map
10pm - 3am
20 places left


Saturday 04/11/2017
£27 per person

Built in 1878 to help educate the children of the local miners. From happy memories to tragic loss and untimely death the building has seen a lot. Things in here are sometimes found out of place and people have often heard what sounds like children playing and running in every area of the building. A lot of the activity seems quite mischievous but figures have also been seen moving from one room to another with voices, shouting and slamming doors being heard.
Chester-le-Street Community Centre (Chester-le-Street)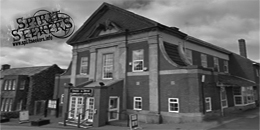 Newcastle Road, Chester-le-Street, county durham, DH3 3TS
View Map
10pm - 3am
20 places left


Saturday 09/12/2017
£31 per person

A miners institute created in 1929, later used as a community centre after the local pit closed. All sorts of unusual occurrences have happened here. For example, items being left in rooms and later found elsewhere, Paint found in the shape of children's hand prints, sudden cold spots and radios spontaneously turning on. Odd noises are heard from whispers to a man's full conversation, heavy footsteps and very loud, creepy sounds of a crying baby.