Haunted North Yorkshire - Paranormal Events North Yorkshire
Spirit Seekers for the best in haunted events in North Yorkshire.
See below to book our upcoming North Yorkshire paranormal events.
Scroll down for events or select your area.
Morecambe Winter Gardens (Morecambe)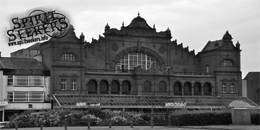 209 Marine Rd Central, Morecambe, Lancashire, LA4 4BU
View Map
10pm - 3am
26 places left


Friday 29/06/2018
£45 per person

Featured on TVs Most haunted. Created in 1897 as one of the largest theatres in the country. Host to a variety of famous acts and used as an RAF training facility during the war. It's haunted by its former architects, an Edwardian woman that died on the stairs, shadows that engulf and terrify people, a malevolent entity known to terrorise with vicious attacks, a former caretaker that will aggressively push people and a past manager that's violently opposed to any visitor. The theatre has one side good and one side very evil.
Robert Craven Hall (Leeds)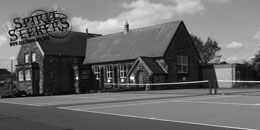 Old Lane, Bramhope, Leeds, West yorkshire LS16 9AZ
View Map
10pm - 3am
20 places left


Saturday 25/08/2018
£31 per person

Built in 1896 in honour of a wealthy, local gentleman. It was first used as a working man's club and later became a community hall providing numerous activities. Unusual occurrences here have today literally grabbed the attention of people. Some have fled the building after being touched by something. Poltergeist activity has been witnessed such as fixtures flying from walls. Voices and loud banging is heard along with eerie singing and creepy piano music coming from upstairs.
York Dungeon (York)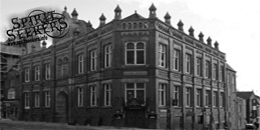 12 Clifford St, York , North Yorkshire, YO1 9RD
View Map
7pm - 12pm
30 places left


Sunday 26/08/2018
£51 per person

Built in 1883, the building currently depicts local history in its most gruesome form with exhibitions and creepy mannequins. A former mechanics institute, army base and library it sits on grounds of a former 13th century Franciscan friary. When closed to public apparitions of 3 monk like figures have been seen, a little girl and a man wearing a flat cap. Muffled voices have been heard, groaning sounds, whispers and screaming. By day it's scary but by night it can be very frightening.
Hornsea Museum (Hornsea)
Burns Farm, 11-17 Newbegin, Hornsea, East Riding of Yorkshire, HU18 1AB
View Map
8pm - 1am
30 places left


Saturday 08/09/2018
£41 per person

Step back into the past as far as 1570 with this grand collection of farm buildings and workshops. They now house artefacts and mannequins of those that once lived here. At night high pitched voices and groaning sounds have been heard in the old rooms. Images of children and a woman have been seen. Some items have been thrown whilst others have been known to actually levitate.