Haunted Northumberland - Paranormal Events Northumberland
Spirit Seekers for the most haunted events in Northumberland.
See below to book our upcoming Northumberland paranormal events.
Scroll down for events or select your area.
Jedburgh Prison Castle Museum (Jedburgh)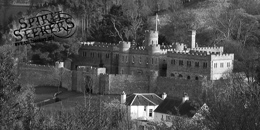 Castle Gate, Jedburgh, Roxburghshire TD8 6AS
View Map
10pm - 3am
11 places left


Saturday 24/03/2018
£60 per person

Featured on TVs Most haunted. A former 1820s prison built on the site of the 12th century castle and the town gallows. Jedburgh justice was the name given to the brutal executions and torture techniques used here. As a museum sounds of screaming, crying and phantom pipe music has been heard throughout. Thick fog creeps across the floor with strange lights and sightings of a tall man. The cell doors slam and lock by themselves and objects have been thrown at anyone whom has dared to enter. Anyone fancy a lock in?
Blyth Gun Battery (Blyth)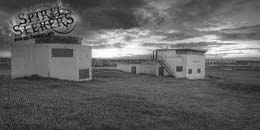 South Beach, Blyth, Northumberland NE24 3PL
View Map
9pm - 2am
16 places left


Saturday 07/04/2018
£31 per person

A World War 1 compound of secret sheltered rooms, observation towers and former sleeping quarters for soldiers. A history of suicide, drownings and multiple of other tragic losses may be key to a number of paranormal occurrences. Sounds of children's laughter is common here however the temperature changes when apparitions of a man in a white apron appear, chairs move and objects get thrown as if warning trespassers to get out!