Haunted Northumberland - Paranormal Events Northumberland
Spirit Seekers for the most haunted events in Northumberland.
See below to book our upcoming Northumberland paranormal events.
Scroll down for events or select your area.
Charles Young Centre (South shields)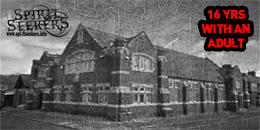 Talbot Road, South Shields, Tyne and Wear, NE34 0QJ
View Map
10pm - 3am
20 places left


Saturday 22/07/2017
£31 per person

A former Presbyterian Church dating back to 1902. It's also been used for Sunday school, Boy's brigade, an air raid shelter and emergency De-contamination Centre. It's believed that a black figure seen roaming the building is unhappy with the prospect of changes being made to it. Pictures have flown from walls with screws still intact and shutters have flown open by themselves. Music players turn themselves on and people are afraid to go upstairs, feeling there's something else up there.
Jedburgh Prison Castle Museum (Jedburgh)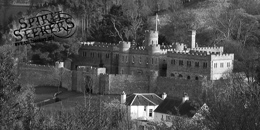 Castle Gate, Jedburgh, Roxburghshire TD8 6AS
View Map
10pm - 3am
30 places left


Saturday 28/10/2017
£60 per person

Featured on TVs Most haunted. A former 1820s prison built on the site of the 12th century castle and the town gallows. Jedborough justice was the name given to the brutal executions and torture techniques used here. As a museum sounds of screaming, crying and phantom pipe music has been heard throughout. Thick fog creeps across the floor with strange lights and sightings of a tall man. The cell doors slam and lock by themselves and objects have been thrown at anyone whom has dared to enter. Anyone fancy a lock in?