Haunted County Durham - Paranormal Events Durham
Spirit Seekers for paranormal events in haunted County Durham.
See below to book our upcoming County Durham Ghost hunts.
Scroll down for events or select your area.
Charltons village hall (Guisborough)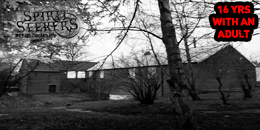 Charltons, Guisborough, Saltburn-by-the-Sea, Cleveland TS12 3DA
View Map
10pm - 3am
12 places left


Saturday 29/04/2017
£29 per person

Created in 1900 as a miners institute and bathhouse. Later used for various activities despite a mysterious fire and the closure of the mines. Ghostly ballroom dancers have been seen in the halls with shuffling sounds, moving objects and dark shadows in the former bathhouse.
Wheatsheaf Hotel (Boldon)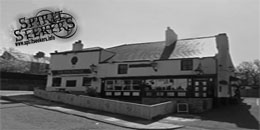 5 St Nicholas Road, West Boldon, Tyne & Wear NE36 OQR
View Map
8pm - 1am sold out
0 places left


Sunday 07/05/2017
£29 per person

Featured on TVs A Haunting & Voted 1 of Britain's most haunted pubs, this early 1800s Inn & former brothel left the village in shock after paranormal happenings led to the discovery of a young girl's brutally murdered body buried in the walls. No fewer than 37 lost souls including 1 evil spirit are known to inhabit here, causing activity such as chairs flying, banging, screaming & even human possession.
Annison funeral parlour (Hull)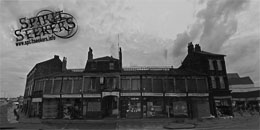 124-127 Witham, Kingston upon Hull, East Riding of Yorkshire HU9 1AT
View Map
8pm - 1am
10 places left


Sunday 14/05/2017
£46 per person

Featured on TVs Most haunted. 100s of bodies passed through this mortuary since its creation in 1870. To add to its creepy past it sits on the site of a former 16th century prison and has a large connection to an unsolved Victorian murder. Some have been terrified here by sounds of disembodied voices, dragging noises, groaning, loud bangs, moving furniture and images of a man crawling along the floor.
Consett & District YMCA (Consett)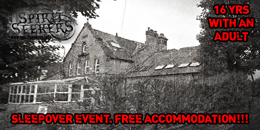 5 The Derwent Centre, Consett , County Durham DH8 5DL etc
View Map
10pm - 9am ALL NIGHT LOCKDOWN
30 places left


Saturday 27/05/2017
£39 per person

A former infirmary, operating theatre & mortuary. Created 1877 for those unfortunate enough to suffer injury or even death at the hands of the hard and often dangerous labor at the Iron company. Being built on site of what was once a hanging ground for both worst of criminals & even witches may add to the strange phenomena of muffled voices, ghostly mists & a man that likes to move things
Knottingley Town Hall (Wakefield)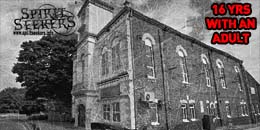 Hilltop, Headlands Ln, Knottingley, wakefield , West yorkshire WF11 9DG
View Map
9pm - 2am
12 places left


Friday 16/06/2017
£46 per person

Featured on TVs Most haunted. Built in 1865 on what was once a medieval monastery in vicinity of land evidently used for Saxon burials witchcraft and pagan rituals. Some rooms here are dark and foreboding and once interim used to store dead bodies. A malevolent energy here causes door handles to move fiercely and glasses fly off shelves. People have been grabbed and tables move on their own. Groaning and muffled voices are heard. Ghostly children are seen, spectral shadows resembling monks and ladies dressed in wartime clothes.
Yarm Fellowship Hall (Yarm)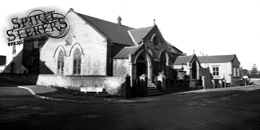 Yarm Fellowship Building, West Street, Yarm, Cleveland, TS15 9BT
View Map
10pm - 3am
11 places left


Saturday 17/06/2017
£29 per person

A Primitive Methodist Chapel built in 1822 & extended in 1897 to create a Baptist Methodist chapel. Voices have been heard coming from the upstairs bedroom. An unsettling presence has been felt on many occasion with a shadowy figures that stares through inner windows night. Sounds of moaning & images of children that hide away in the darkness.
Solway Aviation Museum (Carlisle)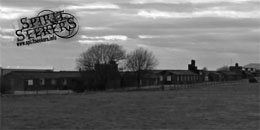 Aviation House, Carlisle Airport, Crosby on Eden, Carlisle, cumbria, CA6 4NW
View Map
10pm - 3am
30 places left


Saturday 08/07/2017
£46 per person

This is a vast selection of World War II aircraft training facilities with a large collection of old planes and artefacts. It sits on a runway that has seen an alarming number of fatal accidents which could be contributing to the ghostly happenings here. There have been apparitions of an airman in the corridors and dark misty figures seen in different rooms. People have felt sick and as though they are being watched, drained, touched and pushed by something.
Charles Young Centre (South shields)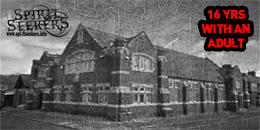 Talbot Road, South Shields, Tyne and Wear, NE34 0QJ
View Map
10pm - 3am
20 places left


Saturday 22/07/2017
£31 per person

A former Presbyterian Church dating back to 1902. It's also been used for Sunday school, Boy's brigade, an air raid shelter and emergency De-contamination Centre. It's believed that a black figure seen roaming the building is unhappy with the prospect of changes being made to it. Pictures have flown from walls with screws still intact and shutters have flown open by themselves. Music players turn themselves on and people are afraid to go upstairs, feeling there's something else up there.
Lanchester Community Centre (Durham)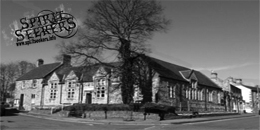 Newbiggin Ln, Lanchester, Durham, County Durham, DH7 0PB
View Map
10pm - 3am
20 places left


Saturday 29/07/2017
£35 per person

A former school which dates back to 1875 has been host to some horrifying experiences since reopening as a community centre. Some have experienced a sense of dread with an awful feeling of being watched. People have been pushed or even scratched by something that they cannot see. Sounds of footsteps have been heard walking up and down and the apparition of a lady dressed in white has been seen in different parts of the building.
Vane Tempest Hall (Durham)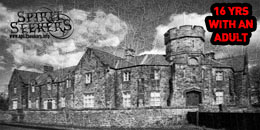 Maynards Row, Gilesgate, Durham, Co Durham DH1 1QF
View Map
10pm - 3am
14 places left


Saturday 05/08/2017
£29 per person

Built 1865 as Militia Barracks. Later used as an isolation hospital for smallpox victims & storage for dead bodies before becoming a focal point for social activities. Unusual blasts of cold air & foul smells to sounds of dragging, slamming doors, murmuring & whispered voices are associated with sightings of a lady in white & a militia soldier disfigured from a training accident walking the grounds
Laser Quest Building (Carlisle)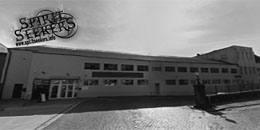 Victoria Viaduct, Carlisle , cumbria, CA3 8AN
View Map
10pm - 3am
20 places left


Saturday 12/08/2017
£41 per person

The remnant of an 1868 prison built on land with a history of torturous punishment. People were shackled, flogged, and executed with bodies being buried on site. Some say that they have seen strange figures in here whilst others have been more descriptive saying they have seen what appears to be a cavalier looking gentleman. A man wearing black has also been seen and even what looks like a guard dog. The building has been described as a hotbed of activity and strange noises have left people not wanting to stay here alone.
North East Aircraft Museum (Sunderland)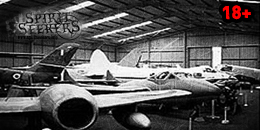 Old Washington Road, Sunderland, SR5 3HZ
View Map
10pm - 3am
30 places left


Saturday 09/09/2017
£33 per person

Featured on TVs Most haunted. First used as an airfield in 1916 & went on to play an key role in the defeat of the German army. Paranormal attachment here is rife. Stones are thrown & dark shadows seen in all of the large hangers. wartime music is heard & a sergeant who met a tragic, untimely death is frequently seen & heard.
Brougham Hall (Penrith)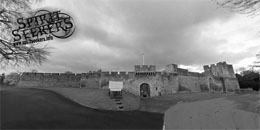 Brougham Hall, Penrith , Cumbria, CA10 2DE
View Map
10pm - 3am
30 places left


Saturday 16/09/2017
£41 per person

Featured on TVs Most Haunted. With parts dating back to the 1200s & a cursed human skull found within the walls these buildings have stories to tell. On land that seen England's last bloody battle, known for regular royal visitors & used by Winston Churchill as a secret weapons research centre. Ghostly crying, screaming & laughter are heard here with running footsteps & even growling. People have been shoved & hit by something. Stones are thrown, lights turn off & furniture moves. Figures are often seen moving together & others walking in corridors.