Haunted Tyne & Wear - Paranormal Events Tyne & Wear
Spirit Seekers for haunted events throughout Tyne & Wear.
See below to book our upcoming Tyne & Wear paranormal events.
Scroll down for events or select your area.
Durham City Ghost Walk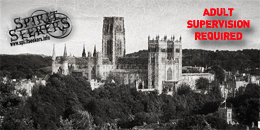 Durham Crown Court, Old Elvet, Durham, county durham DH1 3HW
View Map
8pm - 9pm
6 places left


Friday 13/07/2018
£6 per person

Durham ghost walk includes a history going back to 687AD. It incorporates Durhams Cathedral, Castle, prisons and its most haunted inns. Explore tales of ghostly monks and notorious criminals with creepy stories of tunnels, executions and skeletons. AS THIS IS NOT A REGULAR EVENT, STORIES WILL BE SCRIPT READ
Theatre royal (Workington)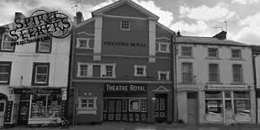 Washington Street, Workington, Cumbria CA14 3AW
View Map
10pm - 3am
23 places left


Friday 27/07/2018
£31 per person

Purpose built in 1866. It has been host to all kinds of performances throughout the years and also once used as a cinema showing silent movies. People have felt a heavy, unwelcoming energy here and pressure on their shoulders. Some visitors have had things thrown at them. Loud banging is heard, items have been seen to physically shake and black figures have been witnessed running through the building.
Consett & District YMCA (Consett)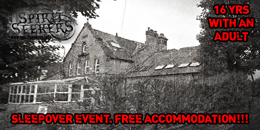 5 The Derwent Centre, Consett , County Durham DH8 5DL etc
View Map
10pm - 10am FREE ACCOMMODATION
30 places left


Friday 07/09/2018
£43 per person

A former infirmary, operating theatre & mortuary. Created 1877 for those unfortunate enough to suffer injury or even death at the hands of the hard and often dangerous labor at the Iron company. Being built on site of what was once a hanging ground for both worst of criminals & even witches may add to the strange phenomena of muffled voices, ghostly mists & a man that likes to move things
Queen Street Masonic Temple (Sunderland)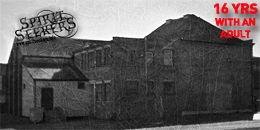 Queen Street East, Sunderland , Tyne & Wear SR1 2HT
View Map
10pm - 3am
20 places left


Saturday 22/09/2018
£36 per person

The world's oldest purpose-built masonic temple. Created in 1783 on foundations belonging to a much older building. Parts in here are extremely spooky and give the sense that something is creeping around, watching. There have been sightings of a man wearing Victorian clothing, black figures and strange footprints. People have felt an unusually sickness and as if something has touched them. Loud banging has been heard along with eerie childlike singing.
North East Aircraft Museum (Sunderland)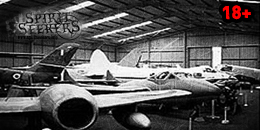 Old Washington Road, Sunderland, SR5 3HZ
View Map
10pm - 3am
30 places left


Saturday 06/10/2018
£33 per person

Featured on TVs Most haunted. First used as an airfield in 1916 & went on to play an key role in the defeat of the German army. Paranormal attachment here is rife. Stones are thrown & dark shadows seen in all of the large hangers. wartime music is heard & a sergeant who met an tragic, untimely death is frequently seen & heard.
Wheatsheaf Hotel (Sunderland)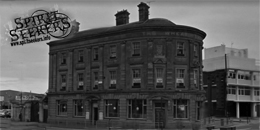 207 Roker Ave, Sunderland, SR6 0BN
View Map
10pm - 3am
20 places left


Saturday 01/12/2018
£31 per person

Created in the 1700s and remodelled in 1897. It's been an important meeting place for local farmers, had many different owners and thousands of guests over the years. It's said that a long time ago a little girl was murdered here and that her figure can still be seen searching for her father. Her father's figure is also often seen searching for the evil highwayman that killed her. People have been too frightened to enter rooms following strange noises and sightings of the highwayman himself.