Haunted Tyne & Wear - Paranormal Events Tyne & Wear
Spirit Seekers for haunted events throughout Tyne & Wear.
See below to book our upcoming Tyne & Wear paranormal events.
Scroll down for events or select your area.
Blyth Gun Battery (Blyth)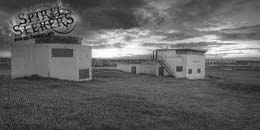 South Beach, Blyth, Northumberland NE24 3PL
View Map
9pm - 2am
16 places left


Saturday 07/04/2018
£31 per person

A World War 1 compound of secret sheltered rooms, observation towers and former sleeping quarters for soldiers. A history of suicide, drownings and multiple of other tragic losses may be key to a number of paranormal occurrences. Sounds of children's laughter is common here however the temperature changes when apparitions of a man in a white apron appear, chairs move and objects get thrown as if warning trespassers to get out!
Solway Aviation Museum (Carlisle)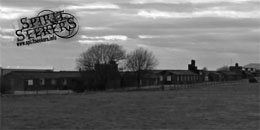 Aviation House, Carlisle Airport, Crosby on Eden, Carlisle, cumbria, CA6 4NW
View Map
10pm - 3am
28 places left


Saturday 12/05/2018
£41 per person

A vast selection of World War II aircraft training buildings that now contain a large collection of old planes and artefacts. It sits on a runway which has seen numerous fatal accidents that may contribute to the haunted happenings here. People often feel sick and as though they are being watched, drained, touched and pushed by something. Frequent apparitions are also seen in the form of black figures and an airman that walks the corridors.
North East Aircraft Museum (Sunderland)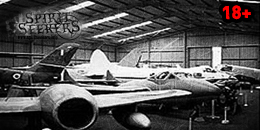 Old Washington Road, Sunderland, SR5 3HZ
View Map
10pm - 3am
30 places left


Saturday 06/10/2018
£33 per person

Featured on TVs Most haunted. First used as an airfield in 1916 & went on to play an key role in the defeat of the German army. Paranormal attachment here is rife. Stones are thrown & dark shadows seen in all of the large hangers. wartime music is heard & a sergeant who met an tragic, untimely death is frequently seen & heard.