Haunted West Yorkshire - Paranormal Events West Yorkshire
Spirit Seekers for paranormal events throughout West Yorkshire.
See below to book our upcoming West Yorkshire ghostly events.
Scroll down for events or select your area.
Tickhill Parish Room (Doncaster)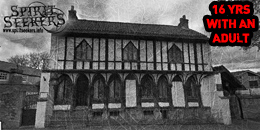 N Gate, Tickhill, Doncaster, South Yorkshire, DN11 9HZ
View Map
10pm - 3am SOLD OUT
0 places left


Saturday 25/05/2019
£27 per person

Dating right back to 1470 this was once a hospital ran by Benedictine monks. It's also been a tenement slum, a reading room, a school and a parish meeting room. With it being such a creepy old building the management don't stick around at night but they believe that there is something very unusual here. They would like to know "is it haunted?" It's never been investigated before and this is our chance to find out.
Station Promenade (Morecambe)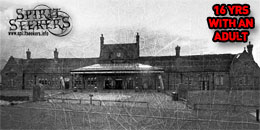 Old Station Buildings, Marine Road West, Morecambe LA4 4DB
View Map
10pm - 3am
20 places left


Friday 13/09/2019
£28 per person

Write up coming soon :)