Haunted West Yorkshire - Paranormal Events West Yorkshire
Spirit Seekers for paranormal events throughout West Yorkshire.
See below to book our upcoming West Yorkshire ghostly events.
Scroll down for events or select your area.
30 east drive (Pontefract)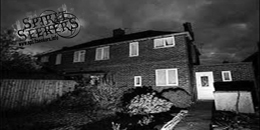 30 East Dr, Pontefract, West Yorkshire WF8 2AN
View Map
7pm - 12pm
9 places left


Thursday 08/02/2018
£46 per person

Considered by many to be Europe's most haunted house and home to the worlds most violent poltergeist activity. Books, tv shows, documentaries and movies have told the story of one familys terror here being caused by whats become known as the black monk of Pontefract. Furniture has been violently shaken, thrown and slashed. People have been shoved, slapped and most famously dragged up the stairs by the neck. Visitors are warned "ENTER AT YOUR OWN RISK".
Todmorden Unitarian Church (Todmorden)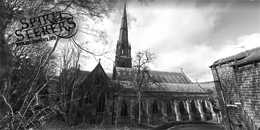 Honey Hole Road, Todmorden, West Yorkshire, OL14 6LE
View Map
9pm - 2am
11 places left


Saturday 31/03/2018
£46 per person

Featured on TVs Most Haunted. A unique opportunity to explore a haunted 1869 gothic style church with eerie cellars, tower and graveyard. It's a scary place where white mists, figures and lights are seen. Loud banging is heard with rattling keys, whistling, grunting, moaning and very prominent footsteps. People hear whispers in their ears, sounds of breathing and even their own names being called out. It's believed that this spectre often stands over people whilst touching and pushing them.
York Brewery & Meeting Rooms (York)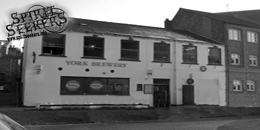 12 Toft Green , York , Nth Yorkshire YO1 6JT. (FREE PARKING @ Albemarle Rd YO23 1ep
View Map
9pm - 2am
20 places left


Friday 13/04/2018
£31 per person

Step back in time into a labyrinth of 18th century rooms through the former morgue (the brewery) and into the former vicars home (a large 3 story building known as the meeting rooms). It's a dark malevolent entity that is said roam the corridors. He has been seen by multiple people and is described as wearing a tall hat and being abnormally thin. He slams doors as he goes and makes loud noises giving people the impression that they are not welcome here.
Clitheroe Castle Museum (Clitheroe)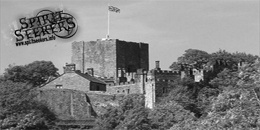 Castle Street, Clitheroe , Lancashire, BB7 1BA
View Map
10pm - 3am
30 places left


Saturday 19/05/2018
£59 per person

Much of this site dates back to 1186. From former royal owners to tales of woe these buildings have seen a lot and are bounded by historic battles, witchcraft and executions. With poltergeist activity and many sightings it's regarded one of England's most haunted places. Unusual feelings of sadness here are usually followed by the sighting of a maid. A man woman and child are often seen together along with cavalier officers, a lady in white and a woman that stares through windows.
Morecambe Winter Gardens (Morecambe)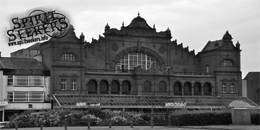 209 Marine Rd Central, Morecambe, Lancashire, LA4 4BU
View Map
10pm - 3am
30 places left


Friday 29/06/2018
£57 per person

Featured on TVs Most haunted. Created in 1897 as one of the largest theatres in the country. Host to a variety of famous acts and used as an RAF training facility during the war. It's haunted by its former architects, an Edwardian woman that died on the stairs, shadows that engulf and terrify people, a malevolent entity known to terrorise with vicious attacks, a former caretaker that will aggressively push people and a past manager that's violently opposed to any visitor. The theatre has one side good and one side very evil.