Haunted West Yorkshire - Paranormal Events West Yorkshire
Spirit Seekers for paranormal events throughout West Yorkshire.
See below to book our upcoming West Yorkshire ghostly events.
Scroll down for events or select your area.
Fleece Inn (Elland)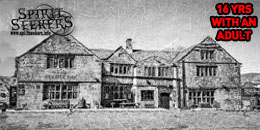 Westgate, Elland, West Yorkshire HX5 0BB
View Map
10pm - 3am
6 places left


Saturday 01/08/2020
£30 per person

Featured on TV's Most haunted. It dates back to 1610 and was once used as a vicarage. It has a history of murder and is considered one of Britain's most haunted inns. Violent poltergeist activity has been witnessed with items of furniture and glasses being thrown. People have heard scratching on the walls, constant knocking, old fashioned music, voices and walking on the stairs. Apparitions of a young girl and many dark figures have been seen. It also sits on land known for sightings of a headless horseman.
Bancroft Mill Engine Museum (Barnoldswick)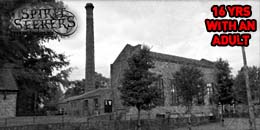 Gillians Lane, (off Colne Road), Barnoldswick, Lancashire, BB18 5QR
View Map
9pm - 2am
18 places left


Saturday 31/10/2020
£30 per person

A steam-powered cotton-weaving mill built in 1920. Many claim to have witnessed paranormal activity in these old buildings. Quite frequently, shadowlike figures can be seen going from one room to another. Chains will move on their own with sounds of footsteps and banging on pipes. There seems to be a negative energy sometimes and items will be thrown across rooms. It's suggested that the spirit of a former engineer haunts certain parts and sometimes takes a bit of a dislike to visitors.