Haunted West Yorkshire - Paranormal Events West Yorkshire
Spirit Seekers for paranormal events throughout West Yorkshire.
See below to book our upcoming West Yorkshire ghostly events.
Scroll down for events or select your area.
York Brewery & Meeting Rooms (York)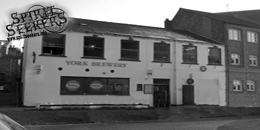 12 Toft Green , York , Nth Yorkshire YO1 6JT. (FREE PARKING @ Albemarle Rd YO23 1ep
View Map
9pm - 2am
20 places left


Saturday 15/07/2017
£31 per person

Step back in time into a labyrinth of 18th century rooms through the former morgue (the brewery) and into the former vicars home (a large 3 story building known as the meeting rooms). It's a dark malevolent entity that is said roam the corridors. He has been seen by multiple people and is described as wearing a tall hat and being abnormally thin. He slams doors as he goes and makes loud noises giving people the impression that they are not welcome here.