Spirit Seekers - Haunted Yorkshire - Ghost Tours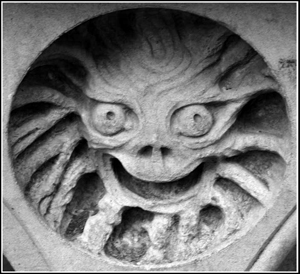 There are many reports of ghosts in Yorkshire with the city of York being a particularly haunted place. With its Medieval, Viking and Roman history plus moors, cliffs and dales, haunted Yorkshire is a ghost hunters dream area.
Ghost stories abound in the county of Yorkshire with tales of bricked-up nuns in Whitby abbey, the ghost of a hanged man in the Busby Stoop Inn near Thirsk and endless sightings of ghosts of highwaymen, children, beasts and many more throughout the county of Yorkshire.
York itself has ghosts of Roman soldiers up to more modern apparitions in streets, churches, pubs, towers and on bridges.
For ghost tours in haunted Yorkshire contact us.
THE RIPON SPA BATHS - In 1904 a pump room was unveiled by Princess Henry of Battenberg, supplying the people of Ripon with sulphur water in the form of an art nouveau spa that is now amongst other things used as a swimming baths. Whilst locking up at night present day staff have experienced sudden feelings of coldness whilst hearing footsteps in various areas of the building, doors slamming by themselves and dryers turn on by themselves.
Ace Hotel (York)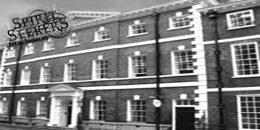 88-90 Micklegate, York North Yorkshire YO1 6JX, (FREE PARKING AT Albemarle Road YO23 1HB)
View Map
9pm - 2am
6 places left


Sunday 10/08/2014
£33 per person

A 1752 mansion-styled house built for the sheriff of York & former servants quarters dateing back to the 1500s. It has a history of gruesome stories of deceit, suicide & murder that will give you the chills & an abundance of paranormal activity to go with it. Sleepless nights have been caused by a baby's cry at night & fearful sightings of a lady, young boy & various dark figures. Objects have been moved & furniture has been found ripped to shreds when left in an empty rooms.
York Dungeon (York)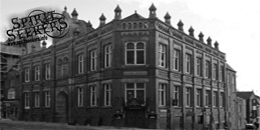 12 Clifford St, York , North Yorkshire, YO1 9RD
View Map
9pm - 2am
22 places left


Saturday 02/12/2017
£59 per person

Built in 1883, the building currently depicts local history in its most gruesome form with exhibitions and creepy mannequins. A former mechanics institute, army base and library it sits on grounds of a former 13th century Franciscan friary. When closed to public apparitions of 3 monk like figures have been seen, a little girl and a man wearing a flat cap. Muffled voices have been heard, groaning sounds, whispers and screaming. By day it's scary but by night it can be very frightening.
Knottingley Town Hall (Wakefield)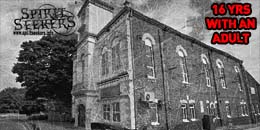 Hilltop, Headlands Ln, Knottingley, wakefield , West yorkshire WF11 9DG
View Map
9pm - 2am
20 places left


Friday 26/01/2018
£46 per person

Featured on TVs Most haunted. Built in 1865 on what was once a medieval monastery in vicinity of land evidently used for Saxon burials witchcraft and pagan rituals. Some rooms here are dark and foreboding and once interim used to store dead bodies. A malevolent energy here causes door handles to move fiercely and glasses fly off shelves. People have been grabbed and tables move on their own. Groaning and muffled voices are heard. Ghostly children are seen, spectral shadows resembling monks and ladies dressed in wartime clothes.
30 east drive (Pontefract)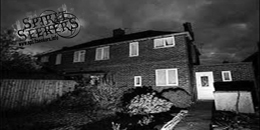 30 East Dr, Pontefract, West Yorkshire WF8 2AN
View Map
7pm - 12pm
6 places left


Thursday 08/02/2018
£46 per person

Considered by many to be Europe's most haunted house and home to the worlds most violent poltergeist activity. Books, tv shows, documentaries and movies have told the story of one familys terror here being caused by whats become known as the black monk of Pontefract. Furniture has been violently shaken, thrown and slashed. People have been shoved, slapped and most famously dragged up the stairs by the neck. Visitors are warned "ENTER AT YOUR OWN RISK".
Grand Hotel (Scarborough)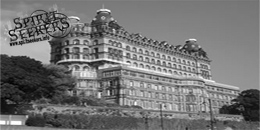 Saint Nicholas Cliff, Scarborough, North Yorkshire YO11 2ET
View Map
10pm - 3am
20 places left


Saturday 10/02/2018
£35 per person

Built in 1867 to accommodate for most noble of guests. It was 1 of the largest hotels in the world with 365 rooms representing each day of the year. Todays visitors have commented on strange encounters & some have even left after witnessing items flying across their rooms & objects falling from walls, doors vigorously shaking & knocking with no one on the other side. Sounds of screaming, singing & laughter are heard & most commonly old fashioned music. Various apparitions are seen but none more so frequent than the lady wearing a long red dress.
Todmorden Unitarian Church (Todmorden)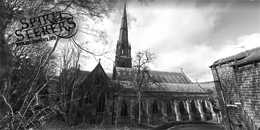 Honey Hole Road, Todmorden, West Yorkshire, OL14 6LE
View Map
9pm - 2am
11 places left


Saturday 31/03/2018
£46 per person

Featured on TVs Most Haunted. A unique opportunity to explore a haunted 1869 gothic style church with eerie cellars, tower and graveyard. It's a scary place where white mists, figures and lights are seen. Loud banging is heard with rattling keys, whistling, grunting, moaning and very prominent footsteps. People hear whispers in their ears, sounds of breathing and even their own names being called out. It's believed that this spectre often stands over people whilst touching and pushing them.
York Brewery & Meeting Rooms (York)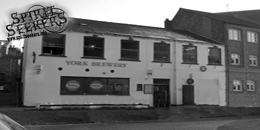 12 Toft Green , York , Nth Yorkshire YO1 6JT. (FREE PARKING @ Albemarle Rd YO23 1ep
View Map
9pm - 2am
20 places left


Friday 13/04/2018
£31 per person

Step back in time into a labyrinth of 18th century rooms through the former morgue (the brewery) and into the former vicars home (a large 3 story building known as the meeting rooms). It's a dark malevolent entity that is said roam the corridors. He has been seen by multiple people and is described as wearing a tall hat and being abnormally thin. He slams doors as he goes and makes loud noises giving people the impression that they are not welcome here.