Spirit Seekers - Haunted Yorkshire - Ghost Tours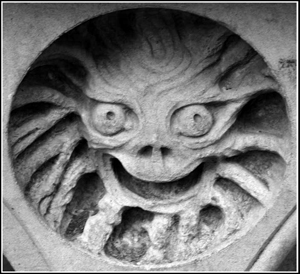 There are many reports of ghosts in Yorkshire with the city of York being a particularly haunted place. With its Medieval, Viking and Roman history plus moors, cliffs and dales, haunted Yorkshire is a ghost hunters dream area.
Ghost stories abound in the county of Yorkshire with tales of bricked-up nuns in Whitby abbey, the ghost of a hanged man in the Busby Stoop Inn near Thirsk and endless sightings of ghosts of highwaymen, children, beasts and many more throughout the county of Yorkshire.
York itself has ghosts of Roman soldiers up to more modern apparitions in streets, churches, pubs, towers and on bridges.
For ghost tours in haunted Yorkshire contact us.
THE RIPON SPA BATHS - In 1904 a pump room was unveiled by Princess Henry of Battenberg, supplying the people of Ripon with sulphur water in the form of an art nouveau spa that is now amongst other things used as a swimming baths. Whilst locking up at night present day staff have experienced sudden feelings of coldness whilst hearing footsteps in various areas of the building, doors slamming by themselves and dryers turn on by themselves.
Ace Hotel (York)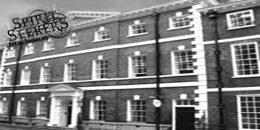 88-90 Micklegate, York North Yorkshire YO1 6JX, (FREE PARKING AT Albemarle Road YO23 1HB)
View Map
9pm - 2am
6 places left


Sunday 10/08/2014
£33 per person

A 1752 mansion-styled house built for the sheriff of York & former servants quarters dateing back to the 1500s. It has a history of gruesome stories of deceit, suicide & murder that will give you the chills & an abundance of paranormal activity to go with it. Sleepless nights have been caused by a baby's cry at night & fearful sightings of a lady, young boy & various dark figures. Objects have been moved & furniture has been found ripped to shreds when left in an empty rooms.
Robert Craven Hall (Leeds)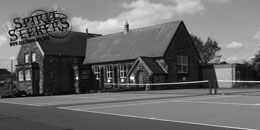 Old Lane, Bramhope, Leeds, West yorkshire LS16 9AZ
View Map
10pm - 3am
20 places left


Saturday 25/08/2018
£31 per person

Built in 1896 in honour of a wealthy, local gentleman. It was first used as a working man's club and later became a community hall providing numerous activities. Unusual occurrences here have today literally grabbed the attention of people. Some have fled the building after being touched by something. Poltergeist activity has been witnessed such as fixtures flying from walls. Voices and loud banging is heard along with eerie singing and creepy piano music coming from upstairs.
York Dungeon (York)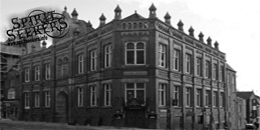 12 Clifford St, York , North Yorkshire, YO1 9RD
View Map
7pm - 12pm
30 places left


Sunday 26/08/2018
£51 per person

Built in 1883, the building currently depicts local history in its most gruesome form with exhibitions and creepy mannequins. A former mechanics institute, army base and library it sits on grounds of a former 13th century Franciscan friary. When closed to public apparitions of 3 monk like figures have been seen, a little girl and a man wearing a flat cap. Muffled voices have been heard, groaning sounds, whispers and screaming. By day it's scary but by night it can be very frightening.