Haunted Whitby - Ghost Tours Whitby - Whitby Ghosts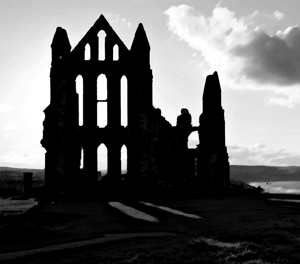 Whitby Abbey has reports of the ghost of a nun who had been bricked up in the dungeons and the ghost of the abbey's founder, St. Hild, gazing out from the windows.
Other Whitby hauntings include a ghostly coach that plunges over the cliff edge on its way to church, an entity that stalks the roads damaging cars and road signs, the apparitions of a pirate and children stalking the staircase and rooms of a hotel and phantom s of men and woman in various parts of this old seafaring town.
Whitby is also a key part of Bram Stoker's Dracula story and a host to a large number of Gothic pilgrims.
Dracula Experience Building (Whitby)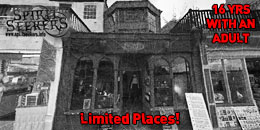 9 Marine Parade, Whitby, North Yorkshire, YO21 3PR
View Map
9pm - 2am SOLD OUT
0 places left


Saturday 26/10/2019
£32 per person

Dating back to the 1700's this was once a house, reading rooms and photography studio. Bram Stoker visited here in 1890 seeking inspiration for his novel 'Dracula.' It has an odd feeling when closed to the public. Loud thudding can be heard and what seems like light footsteps. Images of a little girl have been seen. Crying has been heard and a voice shouting "mommy". Props fly off the walls and most creepy of all the heads on the waxwork models have been seen to turn on their own. NOTE THERE IS NO SEATING AT THIS VENUE AND TOILETS ARE OFF SITE.