Haunted Durham - Ghost Tours Durham - Durham Ghosts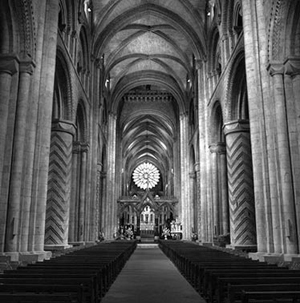 Both Durham City and the wider area of County Durham, with castles, cathedral, stately homes and industrial heritage has a number of hauntings.
In Durham Cathedral it is said that a secret passage runs from the cathedral to Finchale Abbey, though the journey is so terrifying no person can survive it. In Durham Prison a ground floor cell is haunted by the scene of one prisoner murdering another with a knife. In Durham Castle the wife of one of the former Prince Bishops of Durham haunts the black staircase where she fell down and broke her neck.
In Lumley Castle ghostly monks are sometimes seen walking in file around the area of the castle, while Lady Lumley walks within the castle's corridors and grounds. An Australian cricket player reported seeing the monks in 2005.
Jimmy Allens (Durham)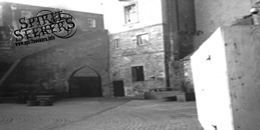 20 Elvet Bridge, Durham , County Durham, DH1 3AA
View Map
7pm - 12pm sold out
0 places left


Sunday 24/09/2017
£33 per person

This 3 story building below Elvet Bridge is a former house of correction with what were dungeons & a mortuary created in 1632. Horrific conditions of the prison cells were regarded as the country's worst & many inmates never left alive. The most famous was a piper named Jimmy Allen. It's believed his eerie pipe music can still be heard here some nights. People have also heard a whispery female voice & seen shadowy figures. Some have felt as though they've been scratched, pushed or even punched by unseen hands.
Croxdale Old School (Durham)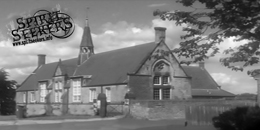 13 Rogerson Terrace, Croxdale Durham, county durham, DH6 5HJ
View Map
10pm - 3am SOLD OUT
0 places left


Friday 13/07/2018
£29 per person

Created in 1878 to help educate the local miner's children. It's been the setting of happy memories, tragic loss and untimely death. Today there is believed to be a mischievous entity in this building with objects being found out of place for no apparent reason. In every room people often hear what sounds like children running around and playing. Strange figures are seen moving from one room to another with sounds of talking, shouting and slamming doors.
Lanchester Community Centre (Durham)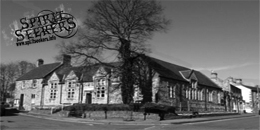 Newbiggin Ln, Lanchester, Durham, County Durham, DH7 0PB
View Map
10pm - 3am
7 places left


Saturday 08/12/2018
£35 per person

A former school which dates back to 1875 has been host to some horrifying experiences since reopening as a community centre. Some have experienced a sense of dread with an awful feeling of being watched. People have been pushed or even scratched by something that they cannot see. Sounds of footsteps have been heard walking up and down and the apparition of a lady dressed in white has been seen in different parts of the building.
Vane Tempest Hall (Durham)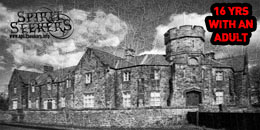 Maynards Row, Gilesgate, Durham, Co Durham DH1 1QF
View Map
10pm - 3am SOLD OUT
0 places left


Saturday 30/03/2019
£30 per person

Built 1865 as Militia Barracks. Later used as an isolation hospital for smallpox victims & storage for dead bodies before becoming a focal point for social activities. Unusual blasts of cold air & foul smells to sounds of dragging, slamming doors, murmuring & whispered voices are associated with sightings of a lady in white & a militia soldier disfigured from a training accident walking the grounds
Consett & District YMCA (Consett)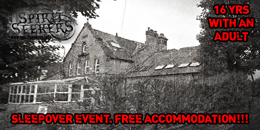 5 The Derwent Centre, Consett , County Durham DH8 5DL etc
View Map
10pm - 10am FREE ACCOMMODATION
8 places left


Saturday 11/05/2019
£44 per person

Built in 1877 as an infirmary, operating theatre & mortuary. Created to deal with injuries or even deaths of workers from the Iron company. It was also built on the site of what was once a hanging ground for criminals & those accused of being witches.  Perhaps this has helped to enhance the strange phenomena here such as muffled voices, ghostly mists & sightings of a male spirit that likes to move things.
Staincliffe Hotel (Hartlepool)
The Cliff, Seaton Carew, Hartlepool, County Durham, TS25 1AB
View Map
10pm - 3am
11 places left


Saturday 10/08/2019
£27 per person

Built in 1869 as a private house with its own chapel. Also used as a convalescent home and a temporary hospital during the First World War. It's said to be haunted by a butler that follows people from room to room and physically moves beds. Singing is often heard along with sightings of what is believed to be a former entertainer. In contrast there have been creepy visions of whats described as a caped figure and sounds of painful crying here.
Durham City Ghost Walk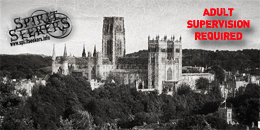 Durham Crown Court, Old Elvet, Durham, county durham DH1 3HW
View Map
8pm - 9pm
10 places left


Saturday 02/11/2019
£6 per person

Durham ghost walk includes a history going back to 687AD. It incorporates Durhams Cathedral, Castle, prisons and its most haunted inns. Explore tales of ghostly monks and notorious criminals with creepy stories of tunnels, executions and skeletons. AS THIS IS NOT A REGULAR EVENT, STORIES WILL BE SCRIPT READ
Vane Tempest Hall (Durham)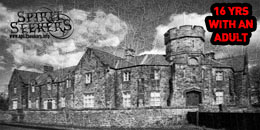 Maynards Row, Gilesgate, Durham, Co Durham DH1 1QF
View Map
10pm - 3am
10 places left


Saturday 02/11/2019
£31 per person

Built 1865 as Militia Barracks. Later used as an isolation hospital for smallpox victims & storage for dead bodies before becoming a focal point for social activities. Unusual blasts of cold air & foul smells to sounds of dragging, slamming doors, murmuring & whispered voices are associated with sightings of a lady in white & a militia soldier disfigured from a training accident walking the grounds