Most Haunted Northumberland - Ghosts Northumberland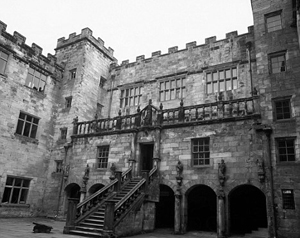 Northumberland has many castles and manor houses steeped in blood. Tales of ghosts include medieval torturers, blue-skinned dwarves, Viking princes uttering bloodcurdling screams, and locked rooms containing mysterious, murderous somethings.
The county houses a number of famously haunted buildings including Chillingham Castle, Alnwick Castle, Wallington Castle and the Schooner Inn at Alnwick.
Kirkley Hall College (Ponteland)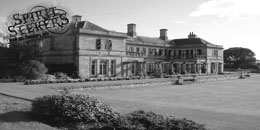 Ponteland, Northumberland, NE20 0AQ
View Map
9pm - 3am
0 places left


Friday 14/06/2013
£29 per person

Once home to the Ogle family the endless spooky college corridors of this 1632 mansion are the scene of varied history including the apparent unfortunate death of children during a devastating fire. Todays strange occurrences are the odd smells, moving furniture & appearances of a woman in white seen on many occasions in many parts of the building patrolling the halls.
Schooner Hotel (Alnmouth)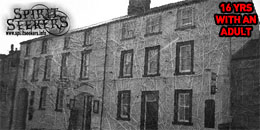 8 Northumberland Street, Alnmouth, Northumberland NE66 2RS
View Map
9pm - 2am
14 places left


Saturday 10/12/2016
£38 per person

Featured on TVs Most Haunted. Voted Britain's most haunted hotel after 1000s of reports of paranormal sightings in all of the rooms. a 17th Century Coaching Inn not only known for noble visitors such as Charles Dickens and King George iii but also for history of smuggling & gruesome stories of murder, suicide & even massacres.Now said to be haunted by no fewer than 60 spirits
Schooner Hotel (Alnmouth)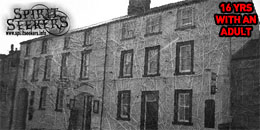 8 Northumberland Street, Alnmouth, Northumberland NE66 2RS
View Map
9pm - 2am
15 places left


Friday 25/10/2019
£40 per person

Featured on TVs Most Haunted. Voted Britain's most haunted hotel after 1000s of reports of paranormal sightings in all of the rooms. a 17th Century Coaching Inn not only known for noble visitors such as Charles Dickens and King George iii but also for history of smuggling & gruesome stories of murder, suicide & even massacres.Now said to be haunted by no fewer than 60 spirits